Canaan Protective Fire Company
Pig Roast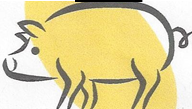 4:00 to 8:00pm August 3rd 2019

 Menu:
PORK
HOMEMADE BAKED BEANS
CORN ON THE COB
HOMEMADE COLESLAW
ROLL with BUTTER
WATER or ICE TEA or LEMONADE
ASSORTED HOMEMADE DESSERT
Entertainment: LIVE Music!
Tickets
Children: (4 and under) Free
Beer and Wine available for purchase at the event.
Tickets ALSO Available from Canaan Fire Company Members.
CANAAN FIRE COMPANY 2126…ROUTE 295………CANAAN, N.Y.